AWS Can Help You Be More Secure on the AWS Cloud
---

More Segmentation (Separation)

The AWS Cloud enables you to easily segment data and applications, improving security. More shared resources mean a greater need for more segmentation – a resource intensive task in a datacenter.

---

More Encryption

AWS makes it easy to protect your workloads both in transit and at rest with 256-bit encryption. Many organizations have ignored the need to encrypt data inside their existing on-premises environments, which have become large and complex, making encryption even more difficult.

---

Stronger Authentication

Moving to the cloud enables you to easily leverage MFA to ensure that users can access applications securely. Enterprises still frequently limit their multifactor authentication (MFA).

---

More Logging and Monitoring

AWS makes logging and monitoring simple and cost effective, giving your organization new insights to both security threats and customer behavior. Logging and monitoring has traditionally been limited in datacenters due to high overhead.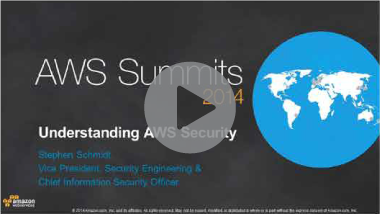 AWS Cloud Security
Cloud security at AWS is the highest priority. As an AWS customer, you will benefit from a data center and network architecture built to meet the needs and requirements of highly security-sensitive organizations.
Learn more about AWS Cloud Security >>
AWS Shared Responsibility Model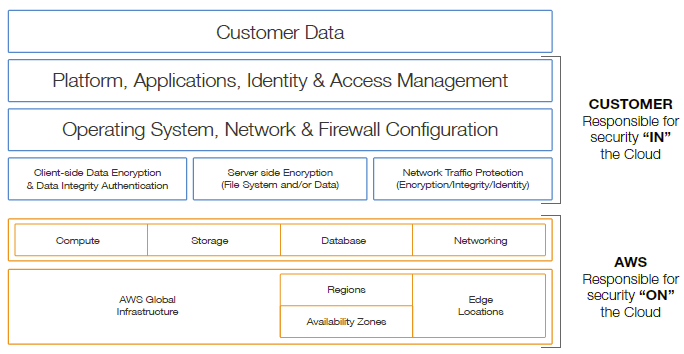 In the AWS Shared Responsibility Model, security is a collaborative effort between AWS and the customer. AWS provides the secure infrastructure for you to develop and run your applications, while assuring the security of your application stack is your responsibility. This means leveraging APN security solutions to protect and manage your application workloads and satisfy your compliance requirements such as PCI DSS, SOC2, HIPAA/HITECH, and FISMA.
© 2017, Amazon Web Services, Inc. or its affiliates. All rights reserved.